It's back!!!
Welcome to Not Me! Monday! This blog carnival was created by
MckMama
. You can head over to
her blog
to read what she and everyone else have not been doing this week. We're glad Stellan is home from the hospital, and MckMama is starting up NMM again!
Well, I must say I DEFINITELY did not send my lovely husband on a trip to Wisconsin (to visit friends) and play the role of a single mother for five days. Nope! And because I am quite capable of handling both boys alone I certainly DID NOT drop Ken off at the airport and immediately drive two hours south to my parents' house! NOT ME!
While at my parents we decided to take the boys to the National Zoo. Started with a 45 minute car ride to the Metro in which Nicholas was excited about riding on the train, but once we got there Nicholas was ADAMANT that he was not riding. So, I certainly DID NOT convince him that we weren't riding the train, but instead we were just going on a subway car, in order to get him to calm down. Nope, NOT ME!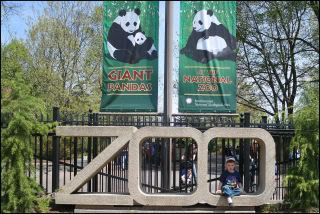 A few days pass, Ken comes home, and things get back to normal. By normal, I mean our regular laid back days. And by laid back I mean I really did not drag both boys to the Philadelphia Zoo at 11:00 in the morning to meet up with some online friends, walk around the zoo for four hours, take the long and scenic route home (during rush hour) so both would get a good nap, only to arrive home to pick up Ken so we could head out to the Phillies game. I mean, our days are laid back, so NOT ME!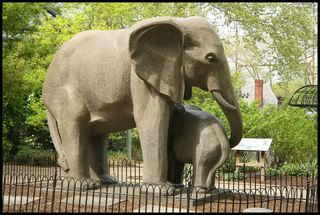 Oh, and once we arrived at the Phillies game I guarantee you that I DID NOT leave the tickets in the car and only realize it once we got to the stadium...several blocks away. NOT ME!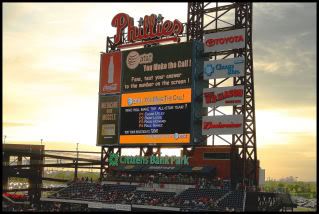 So, that's what has NOT been going on here in a nutshell. I hope you share what you have NOT been up to as well!