I know...bad blogger! I'm trying to be better!
Anyway, this past weekend Ken and I took Nicholas to the Day Out With Thomas in Strasburg, PA. Nicholas is a typical two year old boy who LOVES Thomas and trains in general. So going to see Thomas in person was about as good as Christmas in his eyes!
It was definitely packed, and there were lots of activities to do, but we kept it low-key and just rode Thomas, had our picture taken, and visited the gift shop. We did meet up with one of my online friends and her family, so we had fun hanging out with them as well. If Thomas comes back next year we definitely plan on coming again!
Riding the train with Daddy
He got his own train whistle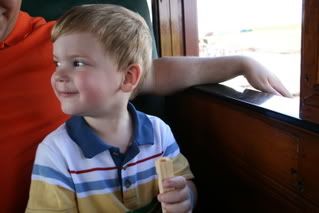 An attempt at a picture with Mommy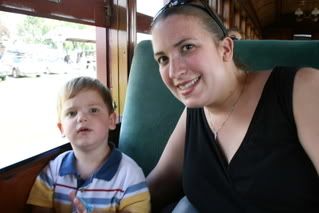 This was what I got when I asked him to smile for me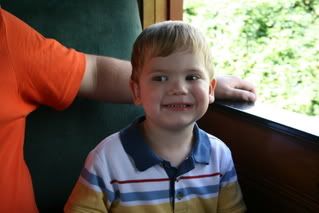 Our family with Thomas